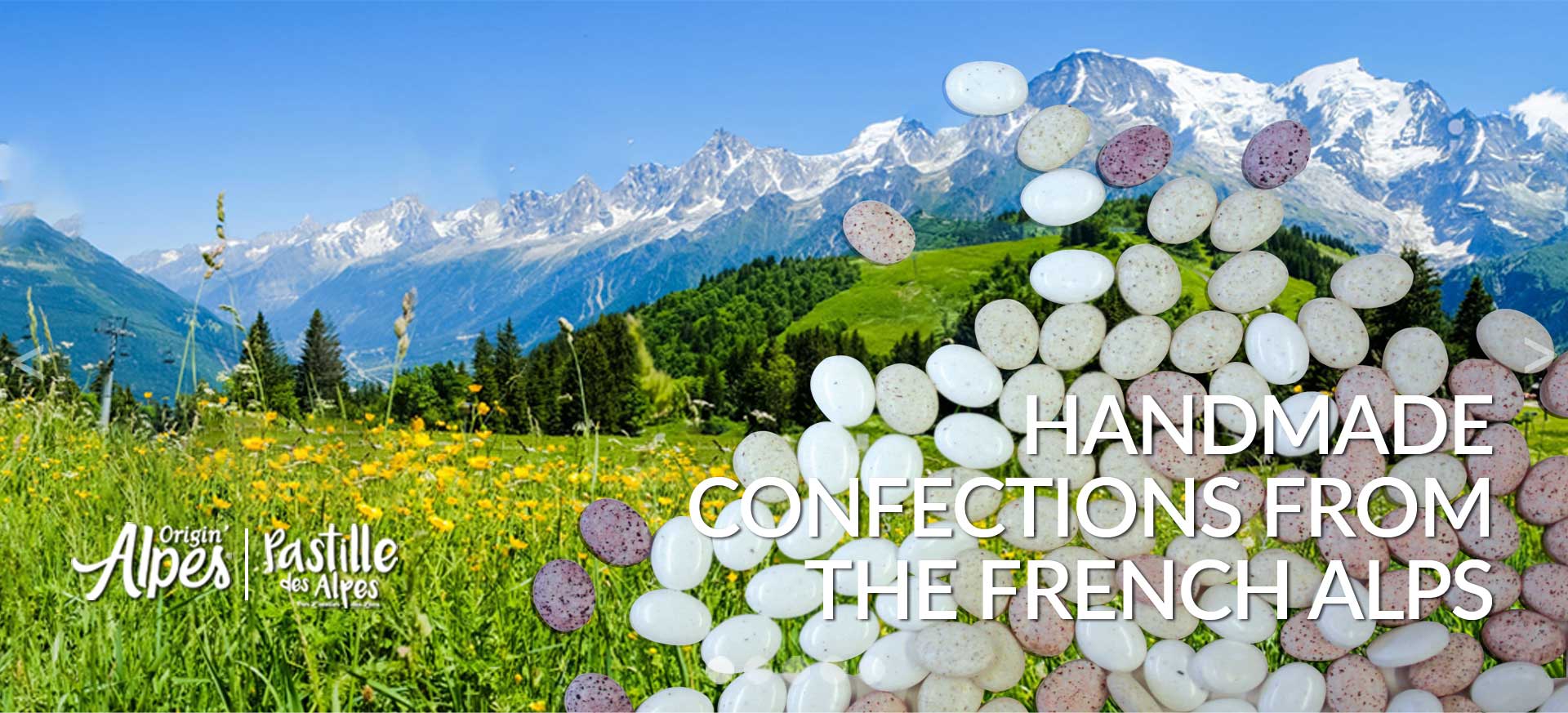 L'Atelier des Lacs
A small family business, anchored
in the territory round the springs of Lake Annecy,
in Faverges-Seythenex.
L'Atelier des Lacs is a young company, created in 2016 by Geoffroy Mollier in Faverges-Seythenex, territory of the springs of Lake Annecy, nearby Mont-Blanc. In this exceptional alpine setting, Geoffroy Mollier has developed his first range of innovative confectionery, marketed under the trade names Origin'Alpes et Pastille des Alpes.
An innovative artisanal pastille with authentic flavours.
Convinced that it was possible to make « good confections » 100 % natural, free from artificial colourings, sugar free and with no added sugar, from local fruits or plants, Geoffroy installed a laboratory to conduct his first trials. He has forged close relationships with producers and pickers who supply him with the plants from the Alps used as ingredients.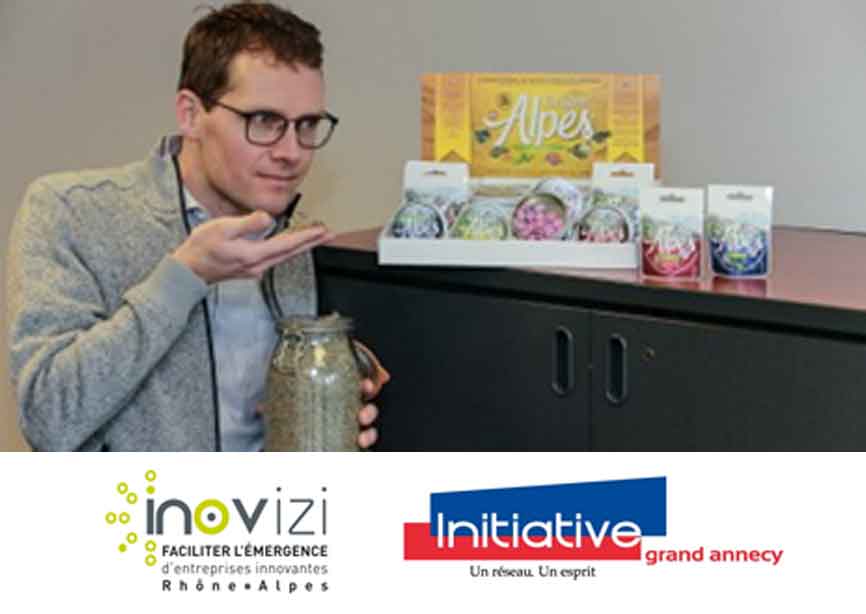 PRODUCT INNOVATION ?
All confections are prepared without cooking, to preserve all nutritional and organoleptic values of flowers and plants, chosen to delight and surprise our palates.
Thanks to these inventions, L' Atelier des Lacs had access to a support scheme dedicated to innovating companies. In the Auvergne Rhône Alpes Region , the Inovizi label he was granted from Initiative Grand Annecy assists project owners.
A FEW FIGURES
0
brands
0
recipes
0
packages: collector box or resealable pouch
0
%
local plants from the Alps
0
points of sales
AN ENVIRONMENTALLY FRIENDLY APPROACH
Since the company started up, L'Atelier des Lacs has been
willing to set up an environmentally friendly approach:
Production process
and sourcing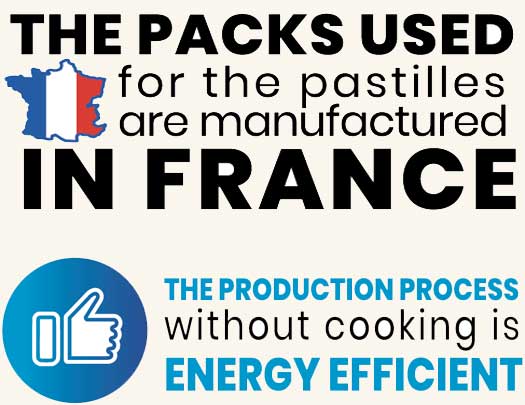 THE METAL BOX
chosen to contain
confections is
ENTIRELY RECYCLABLE.
A particular attention is paid to reducing and sorting waste materials.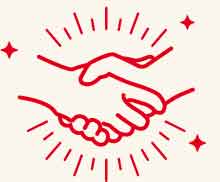 COLLABORATION
Since September 2018,
the company has signed a partnership
with L'Établissement et Service
d'Aide par le Travail ESAT Faverges 74..
The goal of this medico-welfare establishment is the professional
and social integration of disabled
adults.
La Passerelle 74. l'Atelier des Lacs
has been a "partnering company" in a vocational training context of reorientation in the services sector.
http://www.lapasserelle74.fr/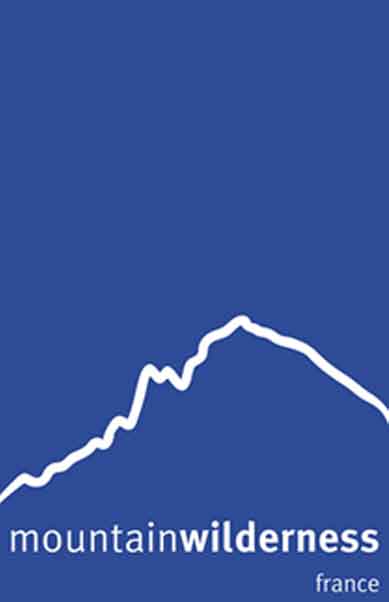 L'ATELIER DES LACS ADHERES TO AND SUPPORTS the association for the Environment and Mountain protection "mountainwilderness"
Open to all mountain lovers, Mountainwilderness stands up for a connection with mountains based on the respect of mankind and nature.
The actions of this association aim at:
Maintaining the natural balance
Challenging unreasonable practices,
Proposing gentle approaches to mountain,
Sustaining a diversified mountain economy.